Summary: A Disney animated version of "Treasure Island". The only difference is that the film is set in outer space with alien worlds and other galactic wonders.
OH and now you can watch this on YouTube! Check me out! The video is at the end!
I distinctly remember when this movie came out in 2002. I remember the trailers and I remember the McDonald's commercials for it. However, it was almost like it came and went. I've seen it many times and cut to some years later, I own it now and this movie is beautiful and amazing.
I have done a lot of research and watched videos on this movie. It took 10 years to make, which was much longer than the other movies at the time. It was also stuck in production hell for a long time. It seems like the men who ran Disney at the time, were wholly against this movie and did nothing to help it become a thing.
This film was pitched to Disney by John Musker and Ron Clements several times in their Disney career. During production of The Black Cauldron (1985), they asked but got assigned to direct The Great Mouse Detective (1986). They asked again but got assigned to do The Little Mermaid (1989) and THEN Aladdin (1992). They asked again after Aladdin, but the studio wanted them to do Hercules(1997) and they only agreed to work on that film if they could do Treasure Planet right after. Finally got smart. But they had some good movies in their career before they got to do their passion project. I don't particularly care for Herculeslike that but the other ones in their repertoire are some of my favorites (TLM and Aladdin particularly)
Animated Voice Cast
This movie has a great voice cast.
Joseph Gordon Levitt as Jim Hawkins.This is JGL's debut as a voice actor and he does a really good job in the role. He is youthful, he has a unique voice at this point in his life and whenever Jim goes through his anger spouts or even the emotional stuff, he handles it well. I've always wanted JGL to be the live action version of Jim but he's too old now, but I've found someone who can bounce his amazing voice work.
David Hyde Pierce as Dr. Delbert Doppler. I've never really seen him in anything, other than Frasier, and didn't watch it like that. It was just on and I'd kind of watch it lol. But he has a great kind of awkward and annoying combination of a voice. Delbert was endearing but he was also that Doctor character who thought they knew everything but never really experienced it themselves.
Emma Thompson as Captain Amelia. She is one of my favorite characters in the movie lol, she's great and Emma Thompson is great at voicing her.
Martin Short as B.E.N. He's a robot and Martin Short is a little annoying in the role but I guess that's the point of him lol. Very distinct voice as well.
Brian Murray as John Silver. He is a cyborg and the pseudo-villain of the film. He has a great voice and he changes it up depending on his mood, I like that.
Live Action Cast
Jim Hawkins
Jim Hawkins is said to be 15 in the film, in a deleted scene. He can stay 15 especially with a few of my choices or we could age him up a little bit, maybe 17 so he's not quite at 18 just yet. But he's a bad boy who yearns for adventure. He just can't seem to get his life together but he manages to figure out the puzzle he gets from Billy Bones and embarks on a quest to help his mom. He feels like it's his fault. Jim goes through a lot in this film. He's angry and acting out because his father left when he was a kid and he's resentful for that. I think a role like this, is one we've seen many times and there's nothing wrong with seeing it again in a different package. We see Jim grow throughout the film and I think with great writing coupled with his great acting, it would be awesome.
Top Choice: Timothee Chalamet
I think Chalamet would be great at this role. Most of his roles are dramas and he's so good at that but I would like to see him do something that's a bit more fun and adventurous. That may not be his thing but I'd think he'd be great at that. With all the emotional stuff Jim experiences, especially the betrayal he feels when Silver does his thing, I think Timothee could really handle all of this. Plus, he still looks young, he's 23 but he has a young face. I don't know if that hairstyle would quite work on a real person and it doesn't look stupid but I like Chalamet's hair in the picture on the right, so I think that would work out fine, or have him grow it out a tad bit longer and definitely let him keep his curls. If guys have curls, they should be able to keep their curls, because while I love Mena Massoud's hair in Aladdin, I wish he got to keep his curls too.
Honorable Mentions: Booboo Stewart, Levi Miller, Ross Lynch, Nick Robinson. These three actors I feel like would also do a really good job at this role. I put them in the order of who I think would be the best for the role.
Captain Long John Silver
He's never quite called "Long John" but that's his name from the novel soo but anyway, Silver is ambitious, greedy, cunning and spent most of his life searching for Captain Flint's treasure. Whenever he's working with his crew in secret, he's clearly their menacing Captain. However, you come to like and care about him because of his interactions with Jim. He doesn't like unnecessary acts of violence and cruelty. He even plans to mutiny after they collected the treasure so no one would get hurt. He puts on airs of cruelty to keep his crew in line. I think as the film goes on that's clear.
Silver is rather greedy and cunning, having spent most of his life searching for the treasure of Captain Flint, but he has a caring side, too, and understands that friendship can be more important than treasure. He dislikes unnecessary acts of violence and cruelty, originally intending to mutiny only after the treasure was in hand, and thus, avoiding bloodshed as much as possible, and is generally honest and honorable in his piratical dealings. Nonetheless, he maintains a constant air of harsh brutality and deception around his crewmates, understandably necessary to maintain his position as their leader.
Top Choice: Jeffrey Dean Morgan
Sooooo, I think JDM and Javier Bardem are basically twins so physically they both could do it but I think JDM has a charisma about him that would work for John Silver. The man is a cyborg so I would think a mixture of CGI and prosthetic or motion capture or something would work for this character. He always seemed to also be an alien who also was a cyborg. But I think JDM would be able to pull off all the character changes that Silver does in the film. The unassuming Chef, a strong father figure/mentor to Jim and of course the hard pirate that he really is, even though he really becomes that mentor to Jim lol. Plus, while he can't seem to charm Captain Amelia, I'd imagine he'd be able to charm and intimidate others. JDM would be great at that.
Honorable Mentions: Javier Bardem, Manu Bennett
Captain Amelia
Amelia is quick-witted, fast-talking, and a force of will. She is proud, strong-minded, business-like, and scornful of flattery. Her speech is educated, courteous and to-the-point, oftentimes sarcastic but always with undeniable authority that quickly dominates the conversation with others. She's a hardass and I love her for it lol. She is enthusiastic about adventure, has great agility, sleight of hand and of course she's British lol. She's very demanding of her crew and will appreciate talent but maybe not quick on the draw about treason. She's smart and very brave when she needs to be. She's awesome!
Younger
Top Choice: Hayley Atwell
Captain Amelia is very similar to Peggy Carter in ways and it think Hayley Atwell would play all of her personality really well. She has that feisty personality; she has a classic look and I think she'd have a commanding presence to keep all of those men on her ship in line. Just like Silver, she could be prosthetic and CGI or motion capture as well, but I think with her being a cat/woman hybrid, there are ways to make it look real and not follow in the footsteps of this new Cats movie and whatever that is lol.
Older
Cate Blanchett-skews a bit older but I think if Captain Amelia is aged up a bit that would be okay. Besides, Cate looks amazing and after seeing her as Hela, she'd be great lol. Plus, I can imagine her giving the same energy with her own flair that Emma Thompson gave as her voice actress. Plus, she'd fit well with my older choice for the Dr.
Honorable Mention: Naomie Harris
Dr. Delbert Doppler
He is the classic astronomer who is clumsy in both body and words but he's intelligent. He is a pacifist except when it counts lol. He's very kind and he clearly cares a lot for both Jim and Sarah and he's always willing to help them whenever he can. Being that he is a scientist, he gets excited about discovering Flint's Treasure and funds the exploration. He gets to go through a lot of emotions in this film, as he starts off very optimistic, but unsure of what to do and how to handle being in space, and then not feeling useful because he doesn't know how to handle Amelia's wounds later on. Delbert might be a little annoying but he's loyal and you can know he's on your side.
Younger
Top Choice: Brandon Routh
He would be perfect! Delbert is similar to Ray in ways from Legends of Tomorrow. Brandon Routh is so likable; he's a dork and it works for Delbert! I think he'd be perfect! He can be clumsy, not coming off very brave until he needs to be and I think he'd have great chemistry with Hayley Atwell and she'd definitely come off much cooler than him. Routh would be able to handle this character and keep him just as lovable as he was in the animated film.
Honorable Mentions: Andrew Garfield, Matthew Gray Gubler
Older
Gary Oldman-skewing older for this character as well but I think he'd be good with Cate Blanchett as Captain Amelia. He is a great character actor and he'd be so good at this role. It's an unassuming role and he'd get to have fun. I think he and Cate Blanchett would play off each other very well. I'd love to see it.
Honorable Mentions: David Tennant, Jeff Goldblum,
B.E.N.
B.E.N is funny, forgetful (formerly), temperamental, rambunctious, hyperactive, neurotic, insane, friendly, optimistic, overemotional, melodramatic, sensitive, loyal, clumsy, obsessive, cheerful, talkative, somewhat irritating. He's a robot who worked for Captain Flint and knows the location to the treasure but had his memory literally removed lol. BEN is annoying but he and Jim do create a friendship.
Choices: Martin Short, Alan Tudyk, Calum Worthy. I don't have just one choice for this role because it'd could be played by anyone with nice comedic timing and I can't help but to hear Martin Short's voice each time I think about him. SO, I chose people in my top choices who I think would do well in general.
Mr. Scroop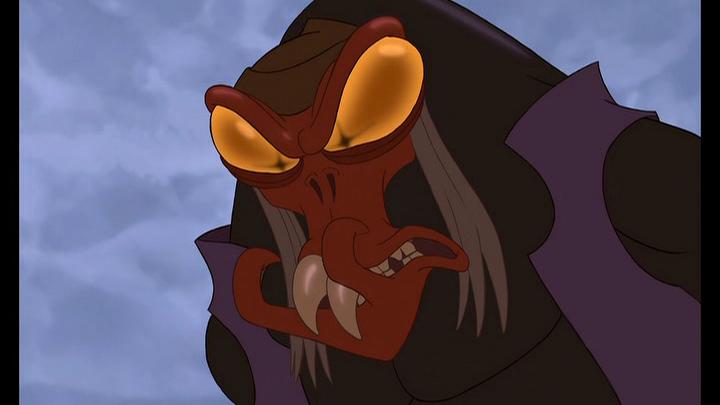 This dude is scary… that's all that matters here lol. The choices I have below are all the people I think could do this role. I mean, they're all great at having various voices going on here and I would in particular like to see Jared Leto or Lee Pace do the role since Serkis and Cumbersnatch often play rolls like this.
Choices: Andy Serkis, Benedict Cumbersnatch, Gary Oldman, Jared Leto, Lee Pace
Sarah Hawkins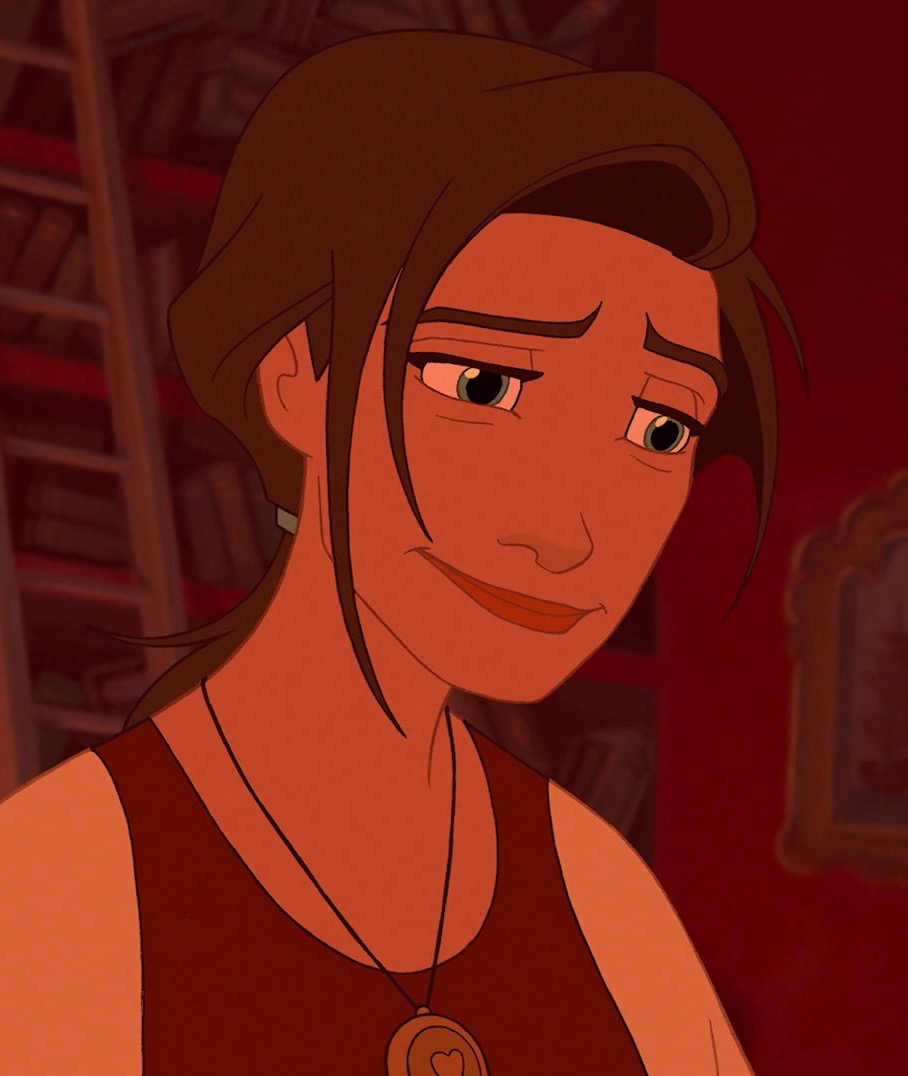 I chose actresses who I thought could emulate her optimism, hardworking, and frustrated attitude she has at the beginning. I also wanted to choose actress who I thought looked like Timothee Chalamet. It's a smaller role but she has a big impact on Jim's life and some of the choices he makes, so I think it's important to have someone who can be that. Of course, the actress shouldn't look too young but I think Sarah and her husband were young parents, so anyone in their mind 30s-late 40s would work well.
Choices: Bridget Regan, Olivia Wilde, Amy Adams, Sienna Miller
Mr. Arrow
He's a rock man lol. He dies in the film but he's the Captain's right-hand man, her first mate. He's imposing and loyal.
Top Choice: Laurence Fishburne
Boom done!
These are my choices for a Live Action version of Disney's Treasure Planet. It's such a great film and so underrated. I've liked most of the live action remakes so far, some way more than others obviously, but I think this movie would benefit for a remake and besides, it really lends itself well to live action.
Let me know your thoughts in the comments below about my choices. Tell me your choices for your cast and let's discuss!
Thanks for reading!