With everything going on, I thought it would be nice to share some fiction books written by black authors about black characters. Obviously, we have a history of writing novels that are "urban fiction" or deal with our traumatic history, but I wanted to share novels that deal with other topics, like mental health, or LGBT, or identity or even nerd culture. I think it's important that black people realize there are different books out there. This post is going to specifically be for young readers but that does not mean that adults can't read these. I'm 28 and I prefer YA lol. These are also not in any order.
I'm going to continue adding books to this list and I have a few other lists that I'll share. But I wanted to get this posted since I was supposed to have it done earlier this week. Please like, share and comment on this post, especially if you've read these books. I will definitely try to post reviews of the ones I've read (or listened to since I've been doing audiobooks lately).
I was going to provide summaries but it was getting on my nerves so I didn't. If you're interested in the book, you gotta look into it lol.
I also write YA books. I have a few short stories posted on this blog, so shameless plug, check out my short story (working title) The Heart Speaks in Whispers.
Sharon M. Draper
The Hazelwood High Trilogy
Another Trilogy- I've only read the first two. I discovered the third one a few years ago.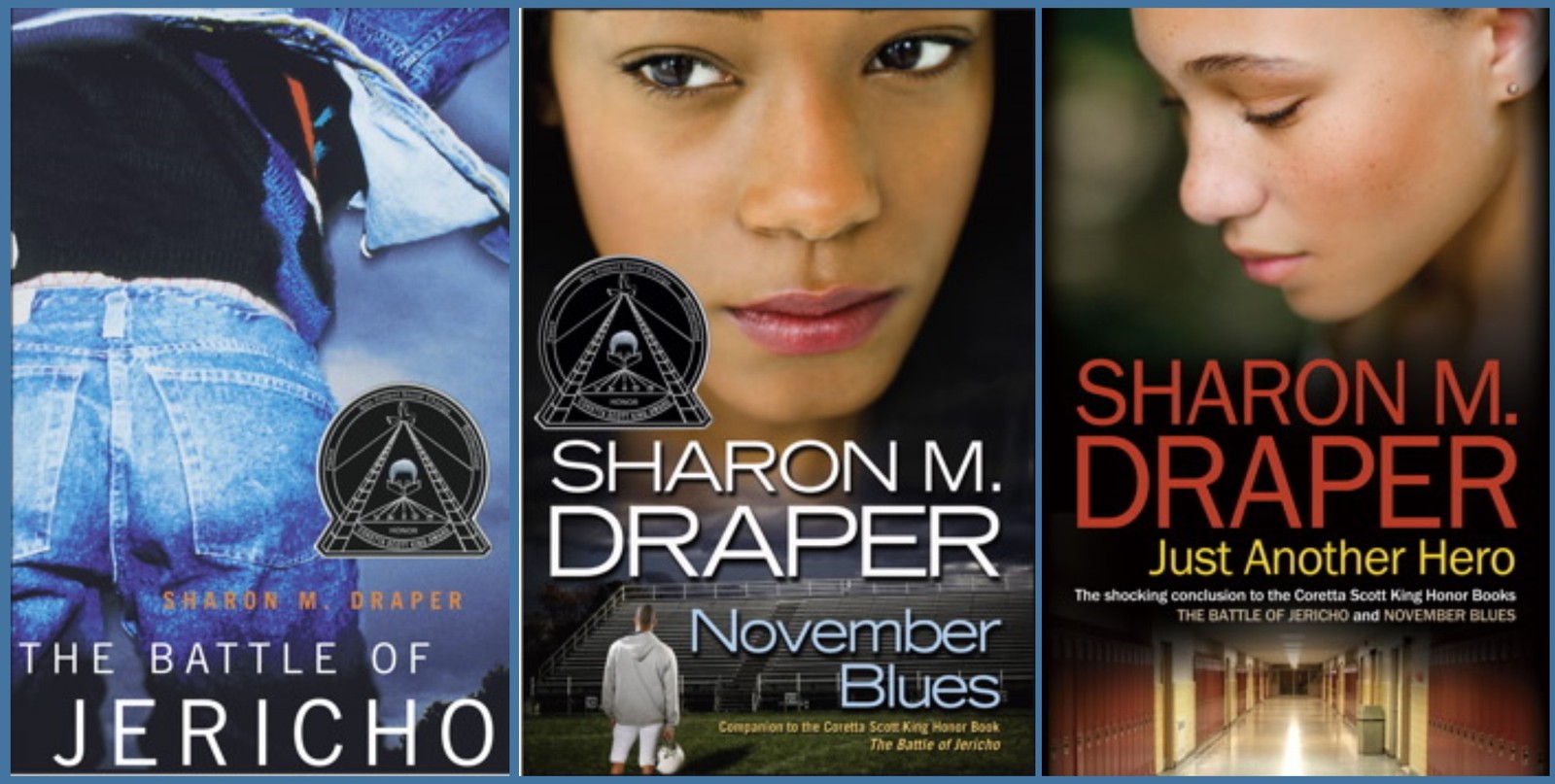 Also by Sharon M. Draper: Copper Sun, Romiette & Julio, Double Dutch
Jason Reynolds
Also by Jason Reynolds: The Boy in the Black Suit, For Everyone, When I Was the Greatest
Dana L. Davis
Tiffany Sly was so good I've read it twice. I haven't read "The Voice In My Head" yet. If Dana reads it like she did Tiffany Sly, I will get to it faster.
Claire Kann
Renee Watson
Also by Renee Watson: Piecing Me Together, Black Enough
Kekla Magoon
Nic Stone
Kwame Alexander
Walter Dean Myers
Angie Thomas
Sharon G. Flake
Tiffany D. Jackson
Nicola Yoon
Lamar Giles
Angela Johnson
Christopher Paul Curtis
Ibi Zoboi
Brandy Colbert
Elizabeth Acevedo
More Authors:
Jacqueline Woodson
Ni-Ni Simone
Eric Sewell
Mildred Taylor
Bluford High Series
Urban Underground
Stephanie Perry Moore
Kimani Tru
Kelli London
Denim Diaries by Darrien Lee
Links of more lists
https://www.buzzfeed.com/ehisosifo1/ya-books-by-black-authors-that-you-cant-miss-this-year?bfsource=relatedauto
I will add more to this list. I will also post a few other lists that deal with diverse characters. Keep an eye out for that.
Thanks for reading! Be sure to share this list and like and comment for more of this content!